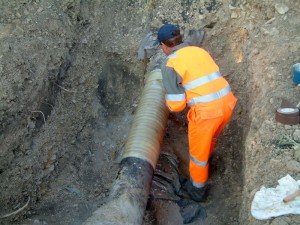 The same FORTEC™ system can be applied onshore with the same success based on its exceptional bonding properties and simplicity to install.
It takes less time to install than many other systems and provides much more reliability owing to its method of installation.
In many occasions the FORTEC technical properties offered are beyond the specific requirements that can be seen usually for onshore pipelines.