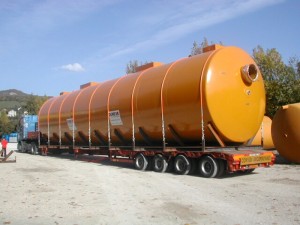 We may provide various other products either polyurethane, epoxy or methacrylate based in order to address any kind of anticorrosion problems. For example we can supply products and expertise in the following markets:
 Internal tank lining systems for fuel oil storage tanks
External anticorrosion protection for underground storage tanks
Field joints for inland pipelines
Deck coatings as mentioned in our "Home" page.
Etc…
Please contact us for more information.